October 29, 2021
We have 5,000,000 users! Approaching v5 release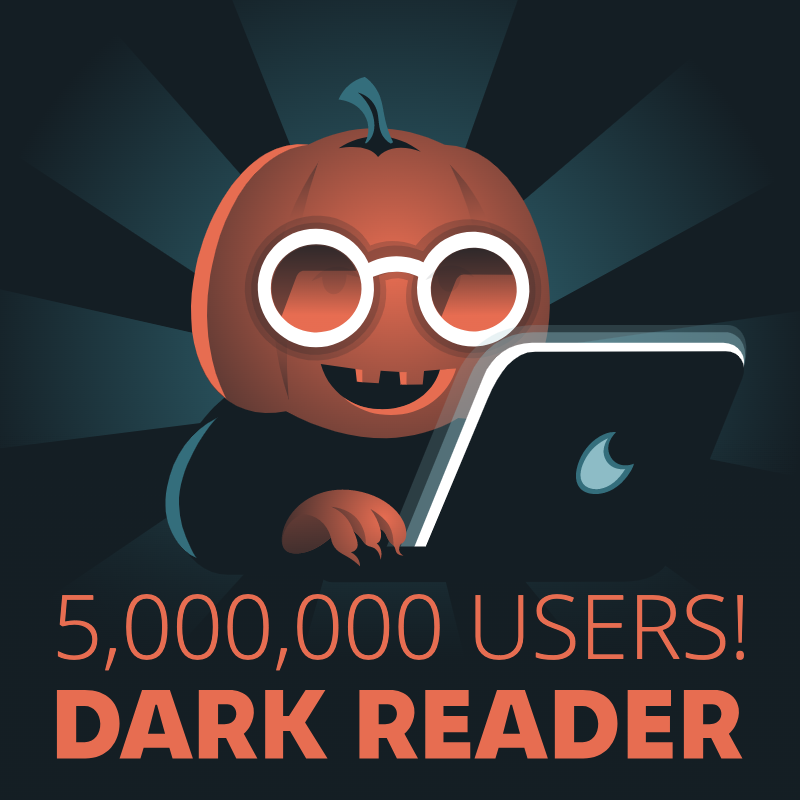 By October 29, 2021 we have 4,000,000 Google Chrome users, 700,000 Mozilla Firefox users and 500,000 Microsoft Edge users.
This chart is powered by Taucharts, a part of Fibery and Targetprocess
The ongoing development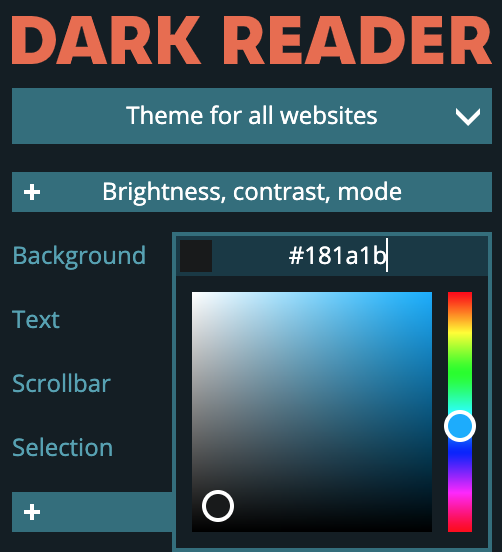 We are getting closer to the v5 release that will bring a newer design and new features. Unfortunately we had a slow down of our progress. Due to events in Belarus the project founder had to travel and deal with bureaucracy a lot. Luckily our new team members came for rescue!
William has done an ENORMOUS amount of bug fixes and performance improvements. He reviewed hundreds of changes made by other users, and proposed many optimizations to the Dynamic mode. Thanks to William, Dark Reader keeps working fast and reliably.
Chrome will soon switch to Manifest V3, changing and limiting the ways extensions can work. Thanks to Anton for his optimizations, Dark Reader will keep working after the newer API release and do it even faster.
The described improvements and bug fixes are already working for you, as we try making the upgrade seamless. To activate the newer design, click Dev Tools (in bottom-right corner), Preview new design.
This chart is powered by Taucharts, a part of Fibery and Targetprocess
Please support their work, it is so hard and crucial for Dark Reader and all of us. There are hundreds of bugs that need to be resolved, and many features that need to be implemented, but less than 3,000 of 5,000,000 users have supported us through Open Collective since 2018. Just click the DONATE button. 🙏
iOS release 📱🍎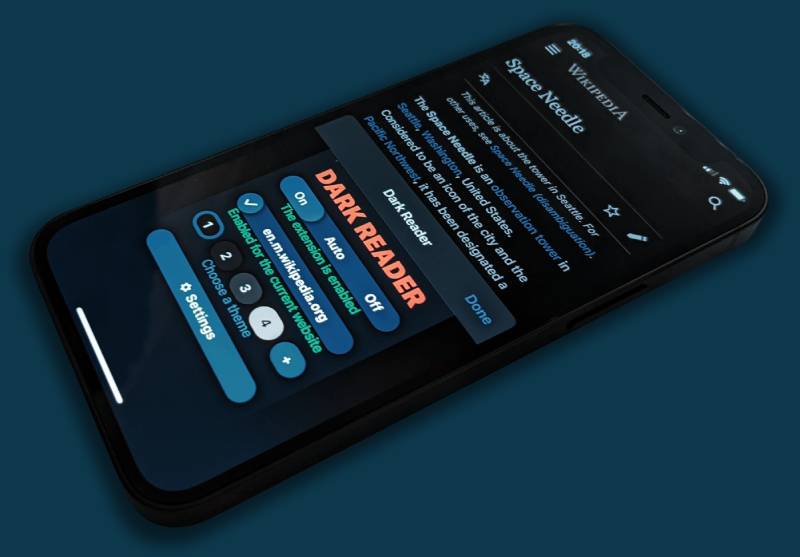 Dark Reader has become available for iOS and iPadOS. It brings some new colorful themes. A more detailed article will follow soon.
October's top backers 🍁
Thanks!
Check out our sponsors and trick or treat! 🎃