How to enable YouTube's dark mode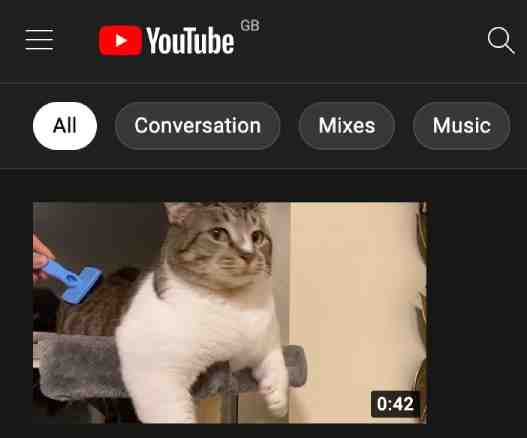 To enable dark mode on YouTube website you can:
Install Dark Reader browser extension.
or
Click your profile icon in the top-right corner (or three-dots icon if you are not logged in).

Click Appearance in the drop down menu.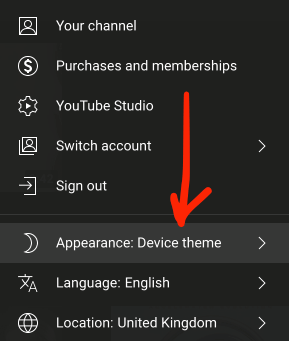 Choose Dark Theme or Use device theme.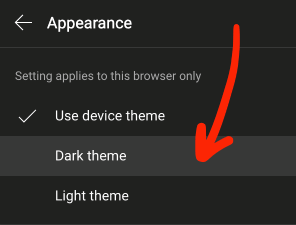 Enjoy!