December 7, 2021
Chrome Favorites 2021: see and try all the nominees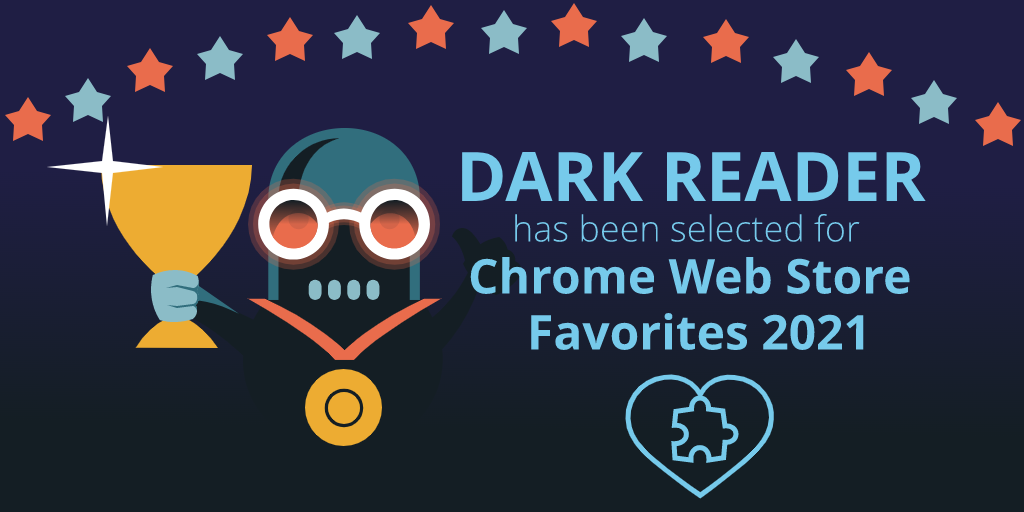 Dark Reader has been selected for Chrome Web Store Favorites 2021 along with other great extensions.
Here's what they say at Google:
All year, developers from around the world build Chrome extensions that make browsing easier, more productive and more personalized — whether you're on the web to work, learn, play or all of the above. Today, we're sharing our favorite extensions of the year that help people continue to virtually stay connected, get things done and have some fun along the way. Let's take a closer look at them.
That's a big honor that our sponsor Toucan (which lets you easily learn English, Spanish, Japanese or another language without hard studies) was featured too.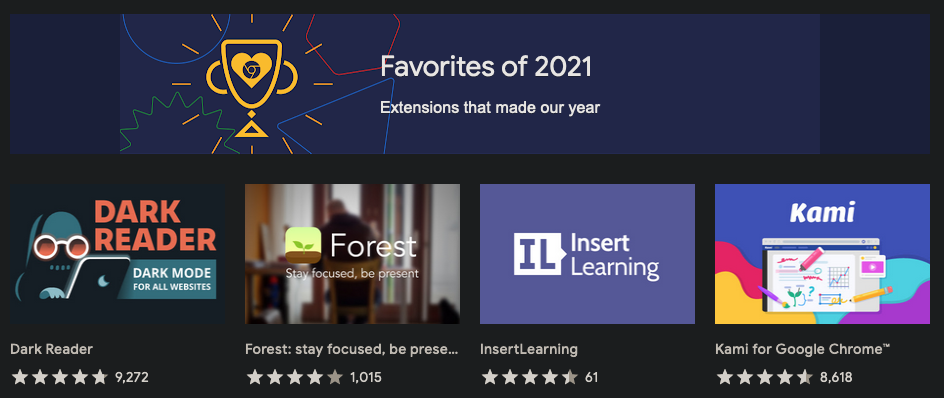 You can check out all the 12 honoured extensions here. Who knows, maybe some of them will improve your life like Dark Reader tries to do!